You're Welcome in Omaha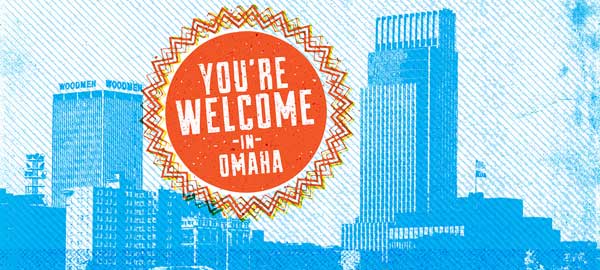 You're Welcome in Omaha! is a new collaborative effort to celebrate Omaha as a welcoming and inclusive community of all of its immigrant neighbors.
You're Welcome is based on the simple notion that immigrants settling in a community have a far better chance of integrating if the others in that community are receptive to including their new neighbors.
---
Celebrate National Welcoming Week, September 15 – 22
Welcoming Week Activities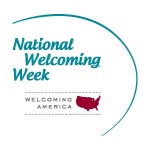 Posters by local artists will spread a message of Welcome in many languages throughout Omaha schools, public places, and businesses.
Omaha residents can record their welcome message at the El Grito festival: Saturday, September 15, 10:00 am-2:00 pm, South 24th & N Streets, Omaha.
You're Welcome supports the Diversity Week opening reception, Monday, September 17, 5:30 pm-7:30 pm, Durham Museum, open to the public, RSVP to hrsc@up.com.
You're Welcome will recognize National Welcoming Week with a presentation at the South Omaha Community Care Council Wednesday, September 19, 11:30 am at St. Luke's Church, 2315 I Street.
Omaha residents can learn more about how they can help make their community more welcoming at the SSCA Omaha Open Houses this week on Thursday, September 20, 3:00 pm-7:00 pm and on Saturday, September 22 12:00 pm-4:00 pm. Participants are invited to record their Welcoming message during the open houses.
---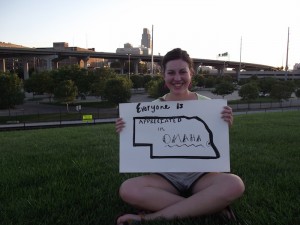 You're Welcome in Omaha Sponsored By:
Anti-Defamation League-Plains States Region
Black Men United
Building Bright Futures
Creighton Center for Service and Justice
Greater Omaha Young Professionals
Heartland Workers Center
House of Loom
Inclusive Communities
inCOMMON Community Development
The Jewish Federation of Omaha
Justice for Our Neighbors
Mayor Jim Suttle
Metro Young Latino Professionals Association
Nebraska Appleseed
Nebraska Is Home
Omaha Together One Community
South Omaha Community Care Council
Southern Sudan Community Association
VOICE Omaha
Voices for Children in Nebraska
Welcoming America
Young Jewish Omaha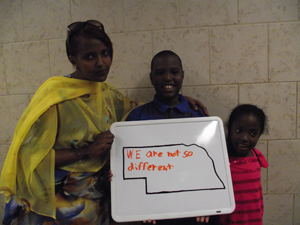 Throughout the summer, You're Welcome will also be presenting photos of Nebraskans sharing why they believe Nebraska is and should be a welcoming place. Follow You're Welcome in Omaha on Facebook and on our blog to see the photos!
We also encourage you to take your own photos, too! Send them to Christa Yoakum at cyoakum@neappleseed.org
More about You're Welcome:
You're Welcome in Omaha is a part of Nebraska Is Home, a community-led initiative focused on creating a welcoming atmosphere – community by community – in which immigrants are more likely to integrate into the social fabric of their adopted hometowns.
Nebraska Is Home is affiliated with Welcoming America, a national grassroots-driven collaborative to promote mutual respect and cooperation among foreign-born and U.S.-born Americans.
You're Welcome in Omaha Poster Exhibition
All poster proceeds support our efforts to promote welcoming and inclusive communities for Nebraska's immigrant neighbors. Posters are $20 plus tax and shipping.
Nebraska Is Home is working with Omaha groups to plan events, film screenings and hold dialogues. Please contact Christa if you are interested in learning more or hosting an event.